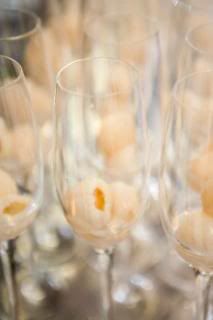 Want to do something fun and different with your significant other? Have you ever wanted to help the chef out in the kitchen or maybe cook a
hearty brunch with your partner but don't know where to start?
Well worry no more, because CulinaryNess wants you to cook with her. No matter what your past cooking experience has been, she encourages each guests to participate in the preparation of this six-course brunch.
Menu:
1) Eggs Benedict
2) Tomato Bisque
3) French Duck Salad
4) Eggs Cocotte with Cheese Solders
5) Lemongrass Skewered Prawns
6) Chocolate brownies


For this brunch menu, couples will break away with another pair to whip up ONE of the SIX brunch courses or work with another three couples if it is a little more complex.

All this was will be achieved under her guidance but it allows each couple to take ownership of a dish, it is 100% hands on. All this is done while guests enjoy their favorite wine or bubbly, laughs at each other's cooking stories.

After the dishes are done, CulinaryNess will add the finishing touches to the meal, then it's plated and served.

Everyone will walkaway with a happy tummy...a set of all six recipes and a new brunch menu repertoire under the belt.


Email vanessa@culinaryness.com for the registration form. (The form was developed to help assess you and your partner's cooking skills in order to find an appropriate group session suitable for you)

Cost: The cost will be $75nett per pax. (introductory rate).

This covers the six-course brunch, 2 glasses of complimentary special Culinary-Ness alcoholic cocktail, recipe handouts and a unique
experience tailored for couples only. (Culinary-Ness's unique speed date session is priced at S$85nett per pax. This special introductory
rate is for this couples only session)


(ONLY A MAXIMUM OF 14 COUPLES WILL BE ACCEPTED)
Current Mood:
bouncy