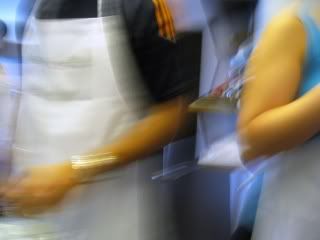 The second session of classes4cooks was an absolute hit! We had so much fun! The class was very interactive…and everyone rolled up their sleeves and got their hands "dirty" which is excellent.



Chef Merv teaching



Cheok trying to portion the fish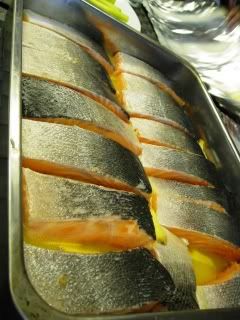 Fish ready to be used (Marinated)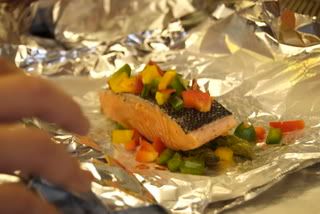 Whipping up your own fish parcel



Merv wrapping his fish parcel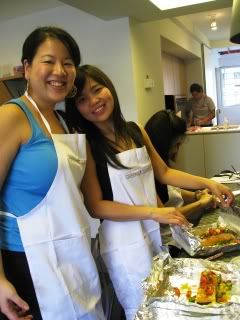 They look like they are having fun :)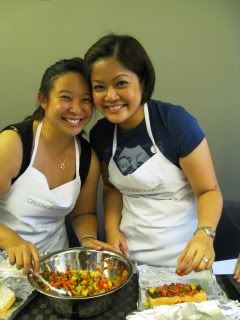 Buddies cooking together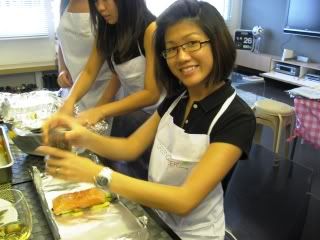 Yvonne getting creative



Happy with their parcel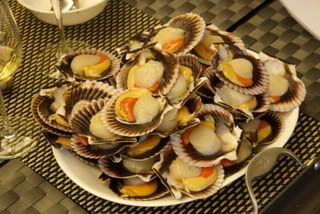 Scallops ready to be assembled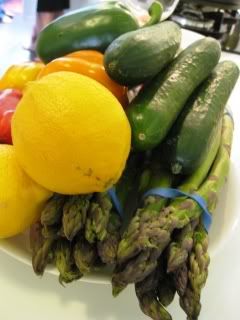 Gorgeous Veggies!



Understanding the anatomy of an oyster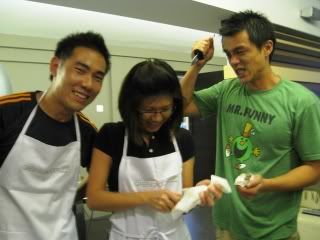 Cheok the Clown
We learnt…we ate…we drank…and we all rolled out of madmoneymonkey 's home with a very full belly. There was more than enough food to go round….everyone loved making their own DIY fish parcel (salmon), they learnt how to shuck oysters…talk about a great party trick…imagine shucking oysters for your guests just before dinner…. Impressive!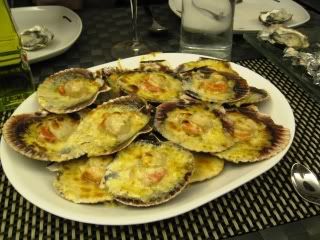 Want one?
The simple cheesy scallops went down well with everyone, and they were amazed just how simple it was. I had to stop some of them from stealing the yummy sharp cheddar. Note to self…maybe a nice cheese board for the next class will be good.
We had some excess mozzarella, so I whipped up a quick Caprese salad which went down a treat. So everyone had oysters topped with caviar and a spicy salsa, cheesy scallops, crab meat pasta, DIY fish parcel, caprese salad, orange and port trifle. Teamed with red wine and sparkling white wine. All for SG$80. I think everyone had a ball…. Till the next class…any suggestions on what you might want to learn?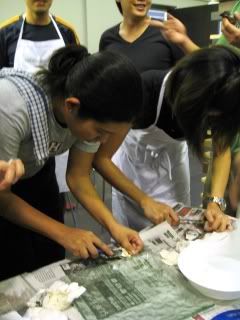 I tried shucking the oysters



Tiff the 1st timer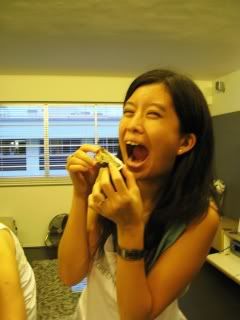 Fruits of her labour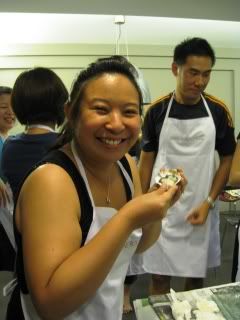 Success!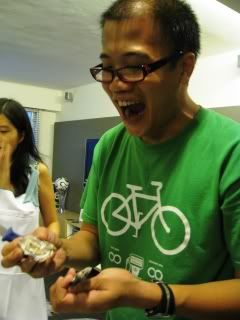 Happy!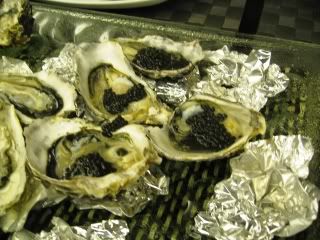 Share (oysters with caviar)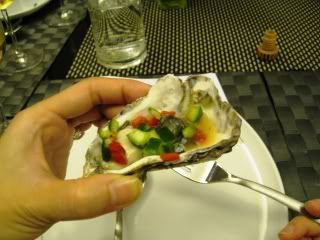 With Salsa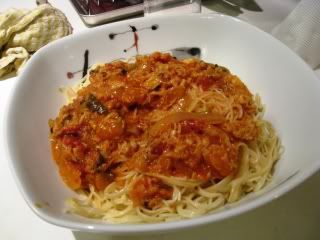 Crab meat pasta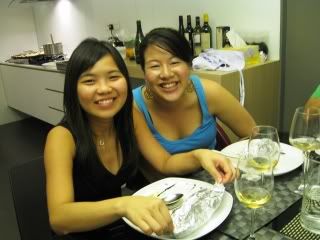 Full bellies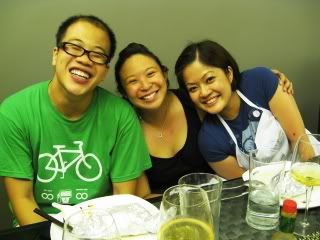 New friends
Current Mood:
full
Current Music: Better Together - Jack Johnson