Our Bedroom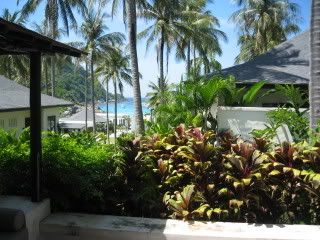 View from our terrace

We capped off our last night at The Racha resort with a nice dinner (room service). We decided to spend some time in our wonderful little 'villa'.

Initially, i had wanted to order in the private bbq option available. Unfortunately, we had to plan ahead...the order had to be in with the resort by 12noon. So that was out. We did the next best thing, which was a nice thai dinner, coupled with our nice red wine.

We ordered a nice seafood salad, a tom yum soup (yummy) and a thai curry. I must say we were pretty stuffed by the end of our meal. Everything was washed down with a wonderful bottle of Robert Mondavi Pinot Noir.



The Garden Pool

After our delicious dinner, we decided to have a dip in the garden pool seeing we haven't actually used the pool at all the whole time we were there. We were too in love with the main racha pool.

The perk of the main pool? They played music underwater...talk about thinking about everything! Well we had a nice dip in the pool (some of the other residents had brought their laptop, so we still had music), and then we called it a night.



Our Spa Room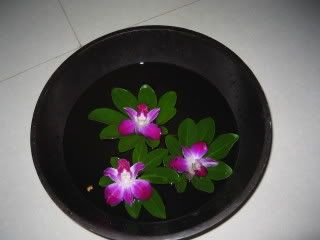 what you see when you are getting your massage

On our final day, we were going to take the four wheel bikes on a whirl, but got lazy. Instead, we spent 2 wonderful hours at their spa. Great service...they even had floating flowers to look at when you are getting your massage face down on the massage table. Starring at the boring floor? No no. *grin*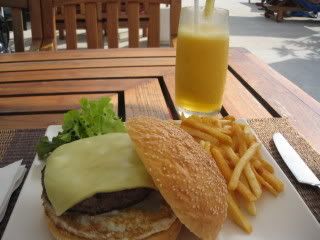 Our quick lunch (yummy drink: Racha Mango Madness)

After our relaxing massage, we had a quick lunch, and made our way to our boat transfer to main land. Upon arriving at the main ferry terminal, we saw a sight which saddened us. A game fishing boat had just returned, and they caught a young marlin fish. The fish was still a little one.... they should have let him go.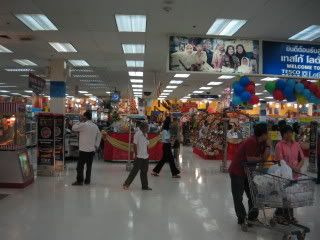 Lotus Supermarket (Their Carrefour)

Our limo arrived to take us to the airport. We requested for a little stop at the Lotus Supermarket, which our driver willingly obliged. I just had to go grab myself some of the wonderful paste, some rose apples (for cheok's dad) and some instant thai iced tea for myself.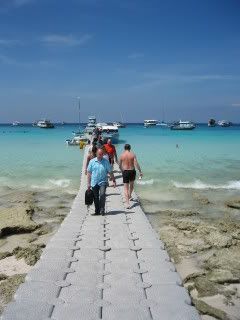 Wobbly Racha Floating Jetty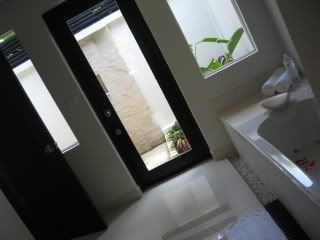 Bathroom leading to the outdoor shower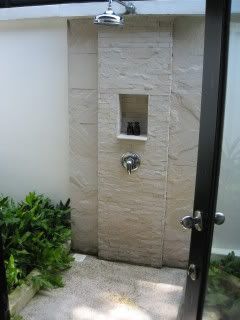 Outdoor shower

One of the four beaches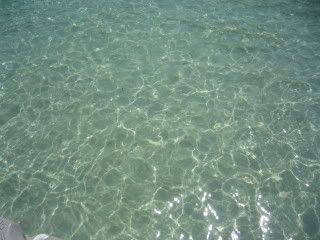 Check out the clear water!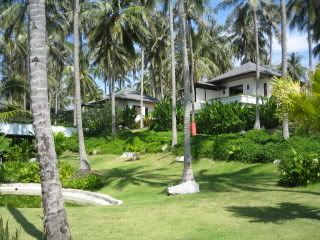 The Racha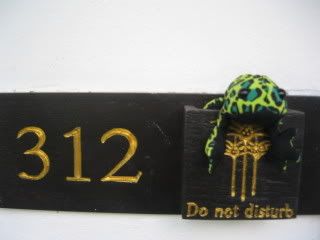 The "do not disturb" frog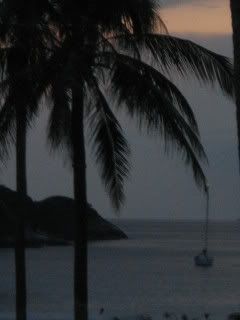 Sunset from our room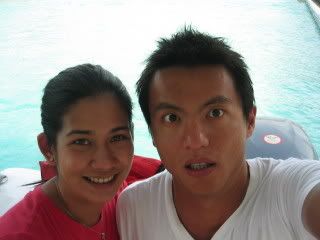 Cheok being silly

Our reaction when we saw the shot

Poor fishie

Really young fella



We have decided that we had too little time at Racha, the next time we return, we must stay at least 3 nights. We didn't have time for any of the other activities the resort offered. (day trip to phi phi island, snorkling trips to name a few).







Current Mood:
happy
Current Music: Pour Some Sugar On Me - Def Leppard